NHA TRANG ISLAND TOUR
(3days 2nights)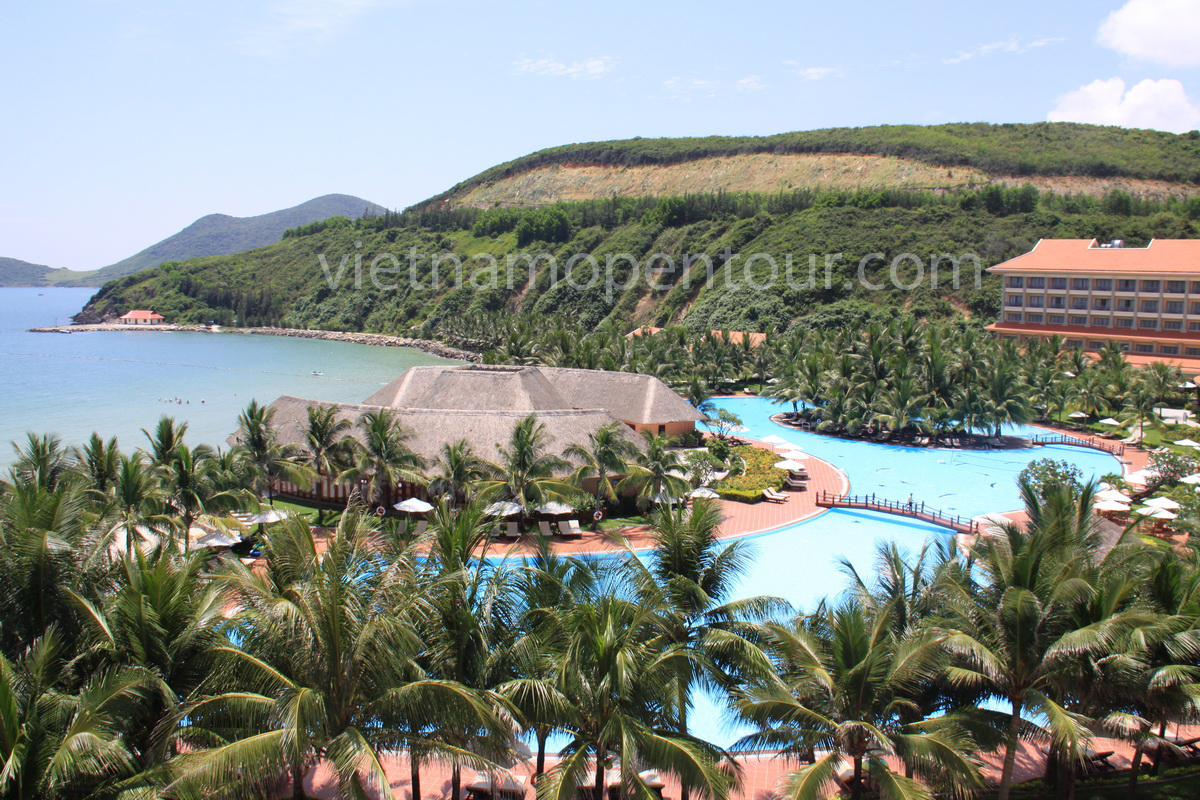 Day 1 : Airport – Vinperland
Pick up guests at the airport or train(bus) station.Transfer to the hotel.Lunch at restaurant in the city.
P.m : Visit Vinpearlland,play games such as : animals circus,music,4D movies,water park,aquarium.Back to Nha Trang.Dinner at restaurant in the city.

Day 2 : Visit 4 Islands
Breakfast at the restaurant.Get on board to start visiting 4 island tour.
Hon Mun Island,swimming & diving to see corals at 20m depth,playing games on the island such as canoes,drag parachute,windsurfing,kakaying (cost exclude).Boat arrive Mot Island,take a rest.Have a picnic lunch.Singing & playing games on boat,floating bar is interesting.
P.m : Arrive fishing village,visit the lifestyle of fisherman & fish cages,lobster in Nha Trang.Visit Tri Nguyen aquarium with sharks,rare fish,beautiful corals.Back to Nha Trang.Dinner at restaurant in the city.Relax at night.

Day 3 : Nha Trang city tour .
A.m : Breafast at the hotel.Start to visit Long Son pagoda,Ponagar tower,Hon Chong,Nui Cathedral.
P.m : Mud bath at the Thap Ba hot spring with health care services in Nha Trang.Transfer to the airport.Endtour.

Price : 2* hotel : 116USD/pax-3*hotel : 176USD/pax-4*hotel :240USD/pax.
2* Hotel : Thiên Tân, Cường Long, Dream, Thế Giới, Đại Dương …or the same.
3* Hotel : Hải Âu, Angella, Quê Hương, Nhật Thành, Olympic……or the same.
4* Hotel : Lodge, Yasaka, Michella, Diamond Bay

Include :
- Hotel ,transfpot with air condition,tour guide,meals at progame,entrance fee( Hon Chong,Thap Ba,Tri Nguyen aquarium.),Drinks,towel,travel insurance :20.000.000vnd/case.
- Vinperland ticket : 400.000vnd/adult & 360.000vnd/child under 1m4.
- Mud bath ticket (for group) :100.000vnd.

Exclude :
- VAT,other personal expenses.

Notes :
1.Children from 1-4years :Free(sharing with parents about meals & accommodation)
2.Children : 5-10years : Half charge (private meals & sharing the accommodation with parents).
3.Fromm 11years & above : Price is the same with adult.
4.Island tour (sharing bus & boat) is applicable for private group.