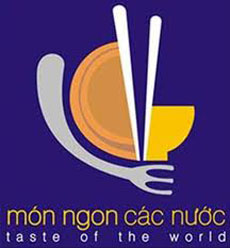 A national record for the largest banh xeo (savoury rice pancake) will be set at the Taste of the World Culinary Festival to be held in HCMC, organisers of the festival told a press conference.
It will be larger than 1.2m across, La Quoc Khanh, Deputy Director of the city Department of Culture, Sports and Tourism, said without specifying its size.
One of the dishes voted into the "HCMC – 100 interesting things" programme, this southern specialty is made from flour, turmeric powder, coconut milk, slivers of fatty pork, shrimp, and bean sprout. It is a popular dish served in many restaurants in the city's downtown area.
"The organisers plan to have the 10 best dishes listed in "HCMC – 100 interesting things" to be served at the festival," Khanh said.
Taste of the World Culinary Festival, to be held at the 23/9 Park from December 26 to January 2, will feature 60 city restaurants that offer cuisines from 24 countries.
The organisers will have volunteers who can speak English introducing Vietnamese food and culture to foreigners, he added.
The festival will open with a colourful, multi-cultural parade through Pham Ngu Lao, Do Quang Dau, and Le Lai Streets on December 26.
The World Food Culture Center of South Korea will take part in the festival to promote South Korean food, art, and music, Khanh said.
Besides all the food on show, there will also be a bartending performance. There will be traditional dances from South Korea, Russia, Germany, while the host country will showcase pastoral harmonies and folk melodies through performances titled Dan ca ba mien (Folk songs of three regions), and Am thuc muon mau (Multicolour gastronomy).
Visitors will have a chance to feast their eyes on a montage created from pictures of the Vietnamese ao ba ba (loose-fitting blouse worn in the south) and ao dai (traditional long tunic), the Korean hanbok, and the Japanese kimono.
From 7pm to 9pm on December 31, visitors will get discounts during the Gio vang cuoi nam (Golden hour) at the year end.