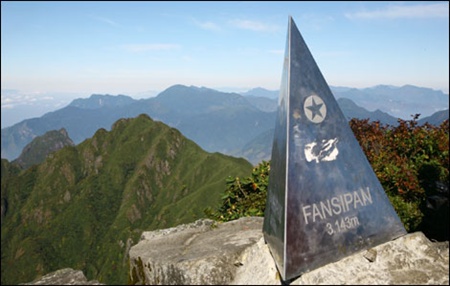 Since the end of last month, the Hoang Lien Son National Park in the northern province of Lao Cai has organised ceremonies to honour tourists who have climbed Mountain Fansipan, Viet Nam's highest mountain.
National park representatives welcome tourists before their climb and after they finish, they are presented with a commemorative medal and certificate.
It takes tourists about three days to trek to the mountain peak and back. Tourists begin at Tram Ton camp, which is 1,900m above sea level. The 12-km route has three rest camps. During the route, tourists will enjoy the beauty of bamboo forests, springs and other stunning views.
Mount Fansipan, which is 3,143m above sea level, is part of the Hoang Lien Son mountain range and managed by Hoang Lien Son National Park.
Fansipan is one of the most beautiful destinations in Sa Pa, a world-famous town in northwestern Viet Nam. The ideal time to climb the mountain is from late August to November. — VNS