Viet Nam Open Tour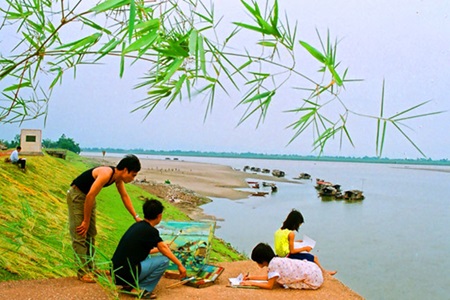 The name Co Do Village may not be too familiar to people in northern Viet Nam, but when someone mentions its other name, the painters' village, most will say they've heard about its reputation as a beautiful village artists flock to for inspiration.
Read more...
A motorbike ride is the best way to take in the sights and sounds and taste the local cuisine in the less explored parts of Ho Chi Minh City.

Tourists interested in this form of sightseeing can use backofthebiketours.com, whose name literally suggests riding pillion on a bike with a tour guide to discover the city from close quarters.

Read more...

Films, TV draw intrepid travellers to remote Vietnamese landscapes

Sung La village, located on Dong Van plateau in the northern mountainous province of Ha Giang, became a popular tourist destination after it was featured in the 2006 film Chuyen Cua Pao (Pao's Story).

Read more...

From 31 December 2014, Passenger Terminal T2 – Noibai International Airport will be officially put in to operation, serving international flights. T1 Passenger Terminal T1 Terminal will be renovated to continuously serve domestic flights.

Read more...

Authorities in the capital city seem to have hit on a win-win plan to promote the nation's folk traditions - encouraging artists to perform at street corners. Hong Thuy speaks to both performers and bystanders.

Read more...
Page 4 of 39