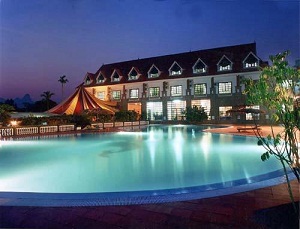 An International Tourism Festival will be held at Hanoi's Bao Son Paradise Theme Park from October 2-5 to celebrate the 1,000th anniversary of Thang Long-Hanoi and National Tourism Year 2010.
During the festival, there will be a trade fair with 315 booths representing150 domestic and foreign businesses and a wide range of cultural and sports activities, including music and dance performances, folk games, human chess, and street festivals. Visitors will have the chance to see Hanoi artisans demonstrate how to make handicrafts, mainly by hand.
The organising board is also planning a tourism conference to promote famous tourist destinations in Hanoi and other Vietnamese provinces and cities.