Thousands of local people and travellers flocked to Quang Ninh to celebrate the 20th anniversary of Ha Long Bay's recognition as a world natural heritage site by UNESCO.
In the past 20 years, 65 projects have helped protect the environment around the bay, aiming not only to lure tourists but also to contribute to local socio-economic development.
A VND167 billion (US$7.8 million) resettlement project gave Ha Phong fishing village residents, who lived in floating homes for hundreds of years, spacious homes on land as well as a school.
Villager Nguyen Van Hoa, 14, thanked Quang Ninh authorities and relevant agencies for giving him the chance to attend school for the first time.
"Even though I'm the oldest among the first grade students, I'm still not shy because I like to go to class. Learning is very difficult for me but I will try my utmost," Hoa said.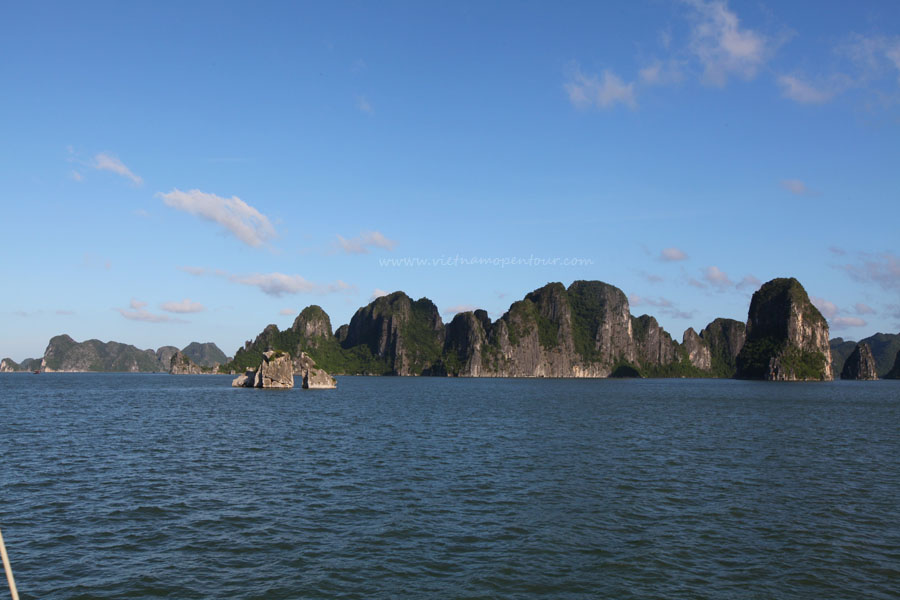 Hoa's grandfather Nguyen Van Sinh, 80, also expressed his gratitude.
"We no longer worry about storms damaging our homes," he said. "I was recently rescued from a serious illness by medical workers at the local clinic. In the past, I might have died."
Hoa's family is among nearly 500 households that benefited from the project, which addressed UNESCO's claim that the population in Ha Long Bay's key area had developed too fast, harming the heritage site, said Pham Thuy Duong, head of the Quang Ninh Province's Ha Long Bay Management Board.
"The villagers continue fishing and raising seafood including oysters for pearls, which they make into jewellery to sell to travellers," said Duong.
She said each household was supplied with a self-contained flat and benefited from infrastructure such as electricity, roads, and safe water.
UNESCO Representative in Viet Nam Katherine Muller Marin told Vietnam Television the project was one of the biggest achievements that Quang Ninh had made in the effort to preserve Ha Long Bay.
Paul Dingwall from the International Union for Conservation of Nature (IUCN) also commended Quang Ninh for addressing UNESCO's complaints about fast and unsustainable tourism development and pollution. He cited the province's concrete actions to deal with these problems, such as banning trucks that were polluting the bay and upgrading management. Singling out the fishing village resettlement project, he said it was "the best among such similar projects at other World Heritage sites."
Visitors can also see images by veteran photographer Do Kha. Born in Ha Long city, he worked at the Quang Ninh newspaper. Since few people in Viet Nam owned cameras, Kha often borrowed cameras from his relatives and friends to take photos of the bay. His collection includes many images of Lan Be fishing village from the 1960s, crowded with traditional fishing boats and nets drying in the sunlight.
"It's an ancient but poor fishing village with old boats floating under the afternoon sun. The bare-chested fishermen and unclothed children playing with dogs on top of the boats are familiar images to me," he said.
Kha later took the photographs that were given to the UN cultural agency along with the proposal to recognise Ha Long Bay as a World Heritage site.
After being recognised twice in 1994 and 2000, the bay was voted a new wonder of the world in 2012 thanks to its mountains and stone caves, which have existed for millions of years.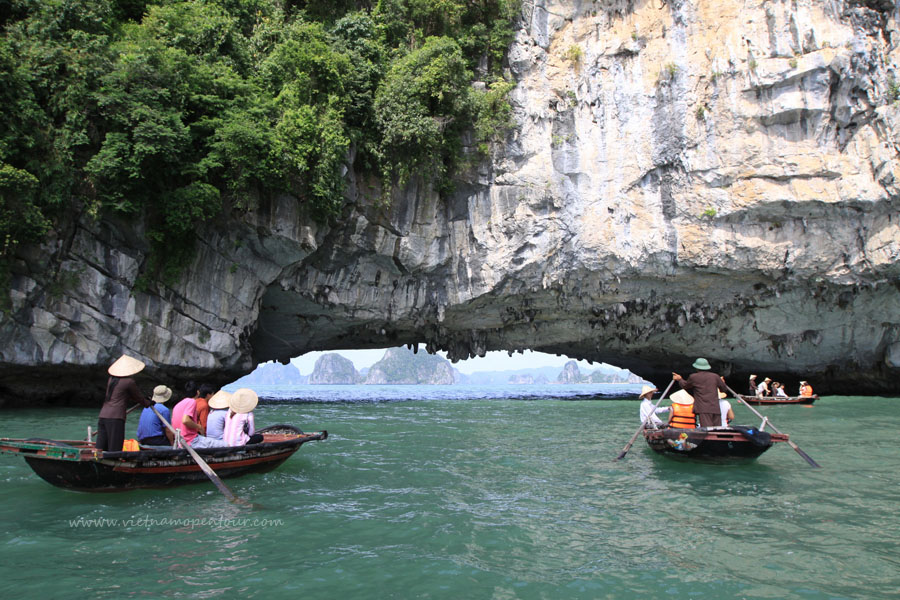 Its biological diversity is also remarkable. The area of Ha Long Bay, Bai Tu Long and Cat Ba boasts 66 amphibian and reptile species, 77 species of birds and 22 species of mammals as well as more than 500 plant species, half of which can be used for herbal medicine.
Last August, Quang Ninh approved a plan to protect the bay's environment and was seeking private companies to help manage the site, said Bui Van Manh, deputy head of Ha Long Bay's management board.
"Companies will invest in infrastructure that will not damage the heritage, while the provincial management board acts in a supervisory capacity," Manh said.
Vingroup had already invested in Ha Long City to build its Little Viet Nam complex, which illustrated the country's rich diversity of cultures, according to Tran Duc Lam, director of the Quang Ninh Department of Science and Investment.
"We are calling for more businesess to invest in Ha Long Bay but they should have new tourism products and their infrastructure should not conflict with what already exists. These investors should have quality personnel to help develop the bay into one of the biggest tourist attractions in the world," Lam said.
In the first nine months of this year, Quang Ninh received more than 6.1 million travellers, bringing the number of visitors in the past 20 years to more than 28 million.