Viet Nam Open Tour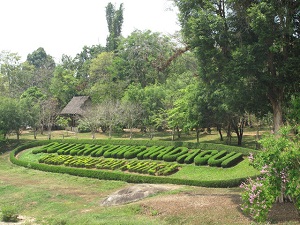 Located halfway between HCMC and Dalat City, Madagui Forest Resort is renowned for its immense woods with many caves, rivers, streams, and gardens with diverse fauna and flora.
The site is an ideal destination for tourists this summer with many options to discover the area: trekking, cycling, or taking an adventure with jeep vehicles. In addition, the resort has recently launched three more kinds of recreations comprised of the wooden boat cruise on Thach Lam Lake, boat rafting to conquer the Da Huoai water flow, and Paintball gun shooting.
Read more...
From now to 30 September 2010, the 3-star Hue Smile hotel (175 Ba Trieu St., Hue City) applies the special discount rate for Vietnamese tourists: 350.000VND/ room/ night, including: buffet breakfast, welcome drink, complimentary mineral water in room, free tea & coffee and free usage of internet & swimming pool.

From now to 31 October 2010, Novela Muine resort applies special summer promotion: Stay 4 nights Pay 3 nights for Standard & Superior rooms and Stay 3 nights Pay 2 nights for Deluxe rooms upwards (deluxe, deluxe suite, business suite) on week-days (Sunday to Thursday). For weekends (Friday & Saturday): Stay 5 nights Pay 4 nights for Standard & Superior rooms and Stay 4 nights Pay 3 nights for Deluxe rooms upwards.

The competition of the national tourist guide 2010 held by the Vietnam National Administration of Tourism will be taken place from 12 to 14 August 2010 .
The national excellent tourist guide competition 2010 is a practical activity to commemorate 50 years of establishing Vietnam tourism industry and forwarding the great event of 1000 years old Thang Long-Hanoi.
This is a chance for tourist guides to confirm and honor their profession, at the same time learning, exchanging experiences with colleagues in the nation to enhance the qualification, profession to contribute to enhancing the quality serve visitors, forwarding to standardize the tourist guide staff in the nation.

On July 17, the People's Committee in Hanoi's Hoan Kiem district opened a pilot tram project to serve tourists visiting the capital city's Old Quarter and Hoan Kiem Lake. In the first phase of the project, the Dong Xuan Joint Stock Company, a project investor purchased 12 trams with the capacity of 8 passengers each to meet tourist requirements for sightseeing and reduce traffic in the capital city which will also protect the environment. The trams will start from a station in Dinh Tien Hoang street to take tourists to historical sites, the Old Quarter and Hoan Kiem Lake. Tickets are priced at VND15,000 per person.
Page 32 of 39